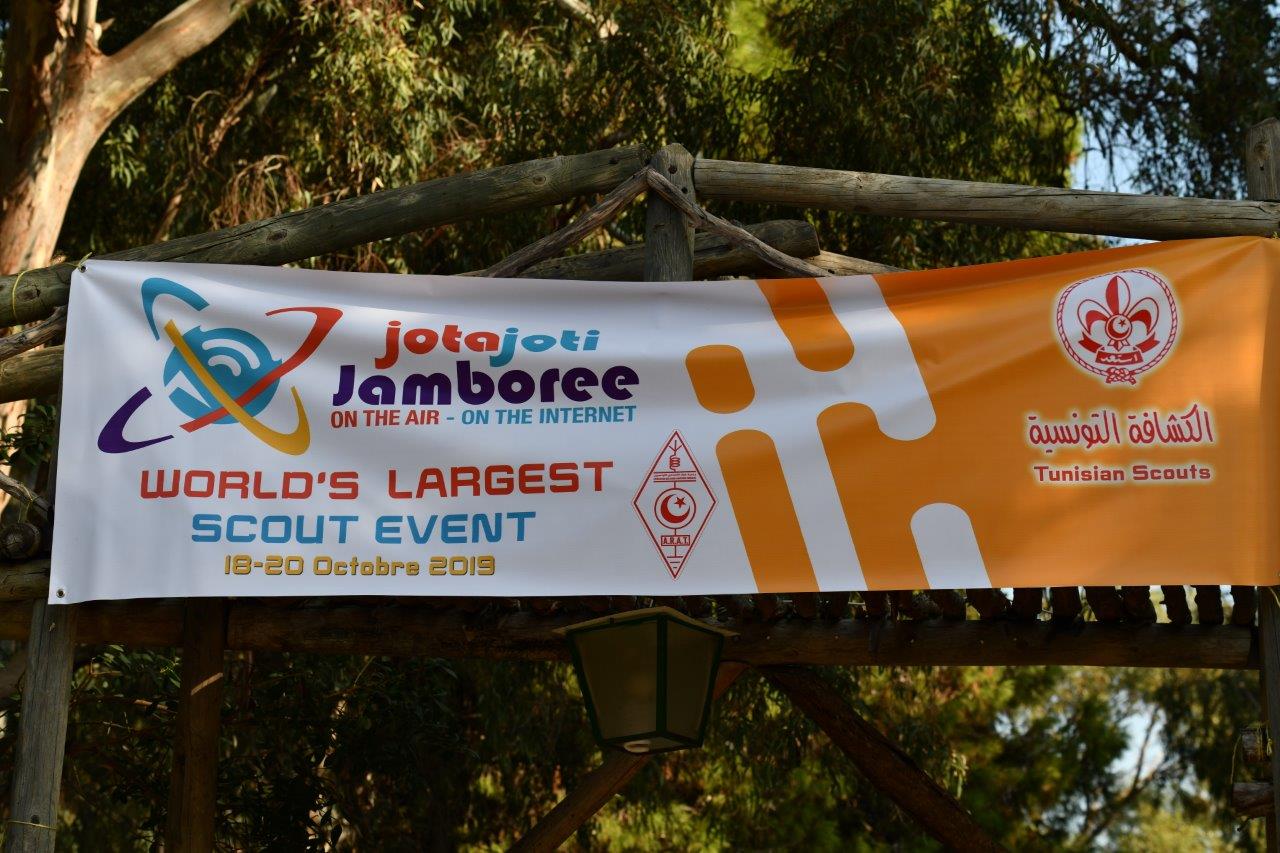 As every year; ARAT and the Tunisian Scouts jointly organized the Jamboree on air / on the Internet program held on 18, 19 and 20 October 2019 in the international camping centre of Borj Cedria. This year's event was attended by 2 Danish Scouts.
The JOTA/JOTI plan was rich of diverse and new activities and workshops along the 3 event days:
On the first day, participants were received, and after dinner words were delivered by some staff members, introducing the program to the attendees and exposing them to the world of ham radio.
During the second day, the activities mainly consisted of the following:
– Workshop on Radio Communications procedures and techniques
– Workshop on antenna making (20m antennas kit).
– Workshop on digital modes
– Workshop on electronics and embedded programming with application example of wireless communication using Arduino and HC-12 module.
– ARDF (Fox Hunting)
– Workshop on 80m CW Transceiver making.
– Jamboree On The Internet
The Tunisian Scout's general commissioner Wahid Abidi attended the event, participated in some of its workshops, and expressed his satisfaction and encouragement.
The activities were followed by a ceremonial atmosphere of a Tunisian scout tradition, which is known as "Camp fire".