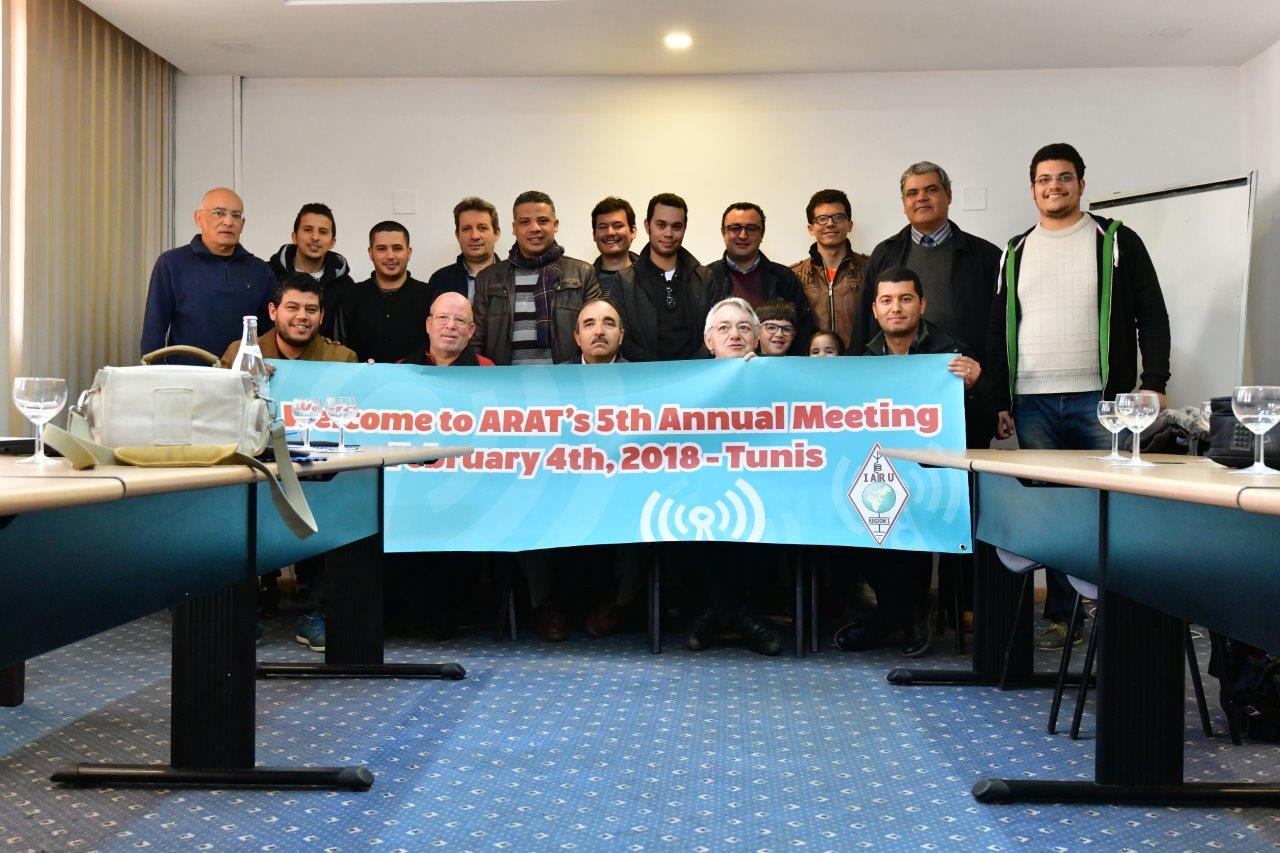 On Sunday the 4th 2017, ARAT held its annual meeting at Ibn Khaldoun Hotel in Tunis, with the presence of members from across the country as well as the guest Jean Michelle Lore, ON5QF.
During the meeting, the association's president Ashraf Chaabane presented a résumé of the activities that took place throughout the year. The presented subjects were:
·         Previous year's Annual meeting.
·         Collaboration with the Regulator.
·         IARU activities.
·         Cooperation agreements.
·         On the air operations.
·         Projects.
·         International activities.
·         Communication.
·         Association management.
·         Gatherings.
·         Support to networks.
·         Media.
After the presentation, the résumé's content was discussed in order highlight multiple challenges facing the hobby, as well as propositions and solutions in order to enhance ARAT's activity one various fields, on an national and international levels.
As usual after the meeting, all participants were invited to a DX lunch.